I'm obsessed with Beauty Subscription Boxes...
It's moved from being a "love" into a full-out obsession. I adore watching people opening their boxes on YouTube. I adore checking the mail for new boxes per month. Everything about these little boxes makes me so blissful.
However, they come with a cost. And if you're not careful, they can add up quite quickly, depending on which boxes you receive per month or quarter.
Here are the boxes I subscribe to monthly, bi-monthly and quarterly:
Monthly Subscription Boxes
BoxyCharm
BoxyCharm is one of the best monthly beauty subscription boxes on the market. The box value is always much greater than the cost and you receive a multitude of top brands and lines. There is currently a wait-list for BoxyCharm because it is so high in demand, people will wait months to receive it. This is one box I will never, ever cancel.
The Cost: $21 USD/month (equates to about $30 CAD/month with shipping)
The Box: 4 - 5 full-sized products per month
The Verdict: 5/5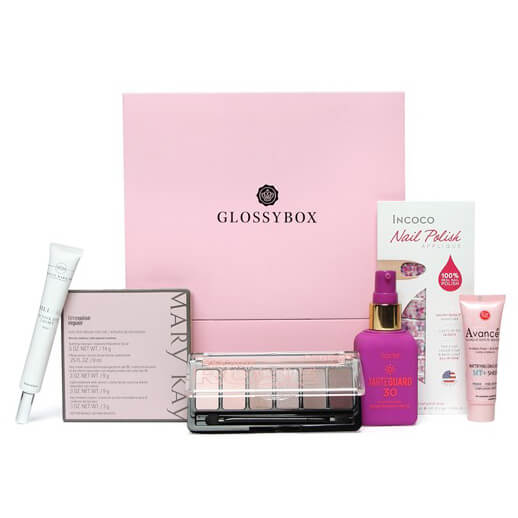 GlossyBox
GlossyBox is quite similar to BoxyCharm though I find I receive more skincare and hair care items than beauty products. I love the packaging of GlossyBox and their product card is much more detailed than BoxyCharm. However, it does not contain the same amount of full-sized products as BoxyCharm does. All in all, I enjoy this box and will continue with it for another few months before I think about cancelling.
The Cost: $21 USD/month (equates to about $30 CAD/month with shipping)
The Box: 5 products (with a selection of full-size and deluxe sample sizes)
The Verdict: 3.5/5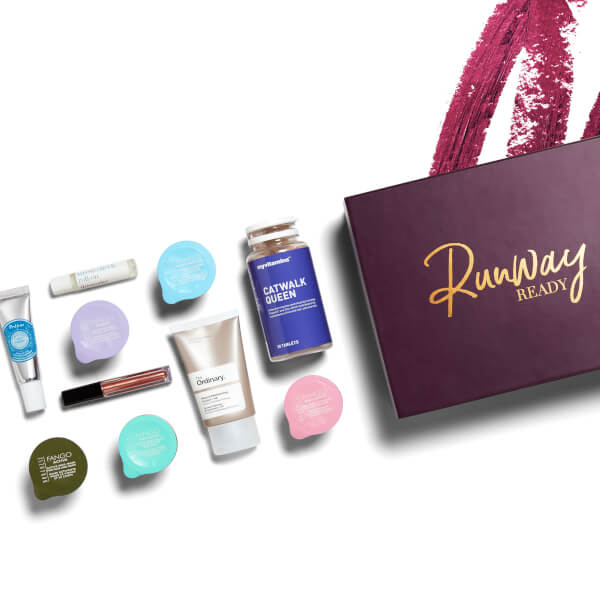 LookFantastic
I used to subscribe to Ipsy back in the day and hated that everything was so small. I since realized how handy it is to have a smaller sized subscription box after running out of these sizes when packing for a trip. So my love affair with LookFantastic started. First off, it's directly from the UK and you get mini-magazine with it every month. They even occasionally through in a full-size product or two. I adore this little box and love that I get to try brands that I wouldn't normally have access to.
The Cost: $20 CAD/month (Sign up for a year; this gives a discount on the monthly price)
The Box: 5 - 6 products (deluxe sample size with some full-size items)
The Verdict: 4/5
Lola Beauty Box
This is a newer beauty box for me and I am very, very impressed already. I received December as my first box and it is very similar to BoxyCharm in the sense of all the full-sized goodies. I also love that it is mainly beauty product related. I would actually go as far to say that this is at the same level as BoxyCharm for me.
The Cost: $21 USD/month (equates to about $30 CAD/month with shipping)
The Box: 4 - 5 full-sized products per month
The Verdict: 5/5
LipMonthly
This is an all-lip product monthly subscription box though I find that you will typically receive 3 lip products and one wild card product that can be anything from an eyeshadow to a highlighter. I have subscribed to this one for a very long time and can't seem to cancel it even though I have SO MANY lip products. I like this one though find that it can sometimes be a bit inconsistent - however, I have received a lot of great products from this one.
The Cost: $12.95 USD/month (equates to about $17 CAD/month with shipping)
The Box: 4 full-sized lip products per month
The Verdict: 4/5
Bi-Monthly Subscription Boxes
Deck of Scarlet
Never have I ever seen a palette subscription box before. Especially one that is bi-monthly AND you have the option of skipping if you don't like the palette colors. I adore this subscription but haven't liked the last 3 palettes so I skipped them. The price point is absolutely astonishing and the packaging is gorgeous. I recommend this subscription service to everyone I find!
The Cost: $29.95 USD bi-monthly (equates to about $40 CAD/bi-monthly with shipping)
The Box: One full palette including 3 shadows, two blushes/bronzer/highlighter and 2 lip glosses (it will usually come with a lip liner or eye liner too)
The Verdict: 6/5
Quarterly Subscription Boxes
FabFitFun
FabFitFun is a great full-sized subscription box. It combines products ranging from beauty, skincare, fitness and home items in one great seasonal box. The company always says that there is a minimum of $200 USD per box though my winter box was priced at $427 USD which is astronomical. I find that the skincare products are the best and I think I continue with this box because of the price point o those items but I dislike the fitness products altogether.
The Cost: $49.99 USD per season (equates to about $60 CAD/quarter with shipping)
The Box: All items are full-sized and the box usually contains about 12 items at least
The Verdict: 4.5/5
What boxes do you subscribe to Glossers? Anything I should be receiving but don't?